Available Now
Making Your Everydays Extraordinary
and Discovering Your Best Self
---
"Shannon's blog and book are so inspiring and encourage you to enjoy the small pleasures of everyday life."
–Jennifer L. Scott
New York Times best-selling author of
Lessons from Madame Chic
---
Discover What TSLL's 2nd Book is All About
What can you uniquely give the world? We often sell ourselves short with self-limiting beliefs, but most of us would be amazed and delighted to know that we do have something special — our distinctive passions and talents — to offer.
And what if I told you that what you have to give will also enable you to live a life of true contentment? How is that possible? It happens when you embrace and curate your own simply luxurious life. We tend to not realize the capacity of our full potential and settle for what society has deemed acceptable. However, each of us has a unique journey to travel if only we would find the courage, paired with key skills we can develop, to step forward.
This book will help you along the deeper journey to discovering your best self as you begin to trust your intuition and listen to your curiosity. You will learn how to:
Recognize your innate strengths
Acquire the skills needed to nurture your best self
Identify and navigate past societal limitations often placed upon women
Strengthen your brand both personally and professionally
Build a supportive and healthy community
Cultivate effortless style
Enhance your everyday meals with seasonal fare
Live with less, so that you can live more fully
Understand how to make a successful fresh start
Establish and mastermind your financial security
Experience great pleasure and joy in relationships
Always strive for quality over quantity in every arena of your life
Living simply luxuriously is a choice: to think critically, to live courageously, and to savor the everydays as much as the grand occasions. As you learn to live well in your everydays, you will elevate your experience and recognize what is working for you and what is not. With this knowledge, you let go of the unnecessary, thus simplifying your life and removing the complexity. Choices become easier, life has more flavor, and you begin to feel deeply satisfying true contentment. The cultivation of a unique simply luxurious life is an extraordinary daily journey that each of us can master, leading us to our fullest potential.
*You may leave instructions for a personalized note or have your copy addressed to someone specific.

Coming Soon
---
Reader Testimonials
There is a saying that when the student is ready, the teacher will appear. For her many followers, Shannon is both teacher and muse. The Simply Luxurious Life blog and book provide unbounded inspiration and encouragement to seek quality over quantity and to truly believe that a contented, mindful life is possible, whatever distractions come our way.

Shannon writes and speaks in a truly authentic voice. She has learned how to live an extraordinary life on an ordinary income as a public-school teacher, and in her books, blog, and podcast she teaches us how to do the same and live more graciously as a result. In addition, she shares a vital message for women about making our own choices and being the authors of our own lives. Shannon encourages me to live differently, and I am grateful for her.

I'm a French woman who discovered The Simply Luxurious Life blog with delightful pleasure. I also ordered the book, read it, and gave it to my daughter. I wish I had read this book years ago to allow me to find my path of daily little pleasures. This is how I live now and teach my daughter to live.

If one is seeking a guide to living their best life, look no further than Shannon Ables. She offers her followers a daily dose of inspiration and encouragement, while embracing the notion that change is always possible.

Everybody's version of happiness, joy, balance, and what makes their life luxurious is very different. Choosing the Simply Luxurious Life: A Modern Women's Guide encourages you to look at your life, decide what you want from it, what you want to include in it, and how you want to live it. Shannon has written a truly wonderful book that is both informative and inspiring.
---
Book Signings & Readings
1st reading and signing of the 2nd book!
Friday November 23rd 4pm
Roundabout Books – Bend, OR
Afternoon tea & book signing
Saturday November 24th 2-4pm
The Bookloft – Enterprise, OR
---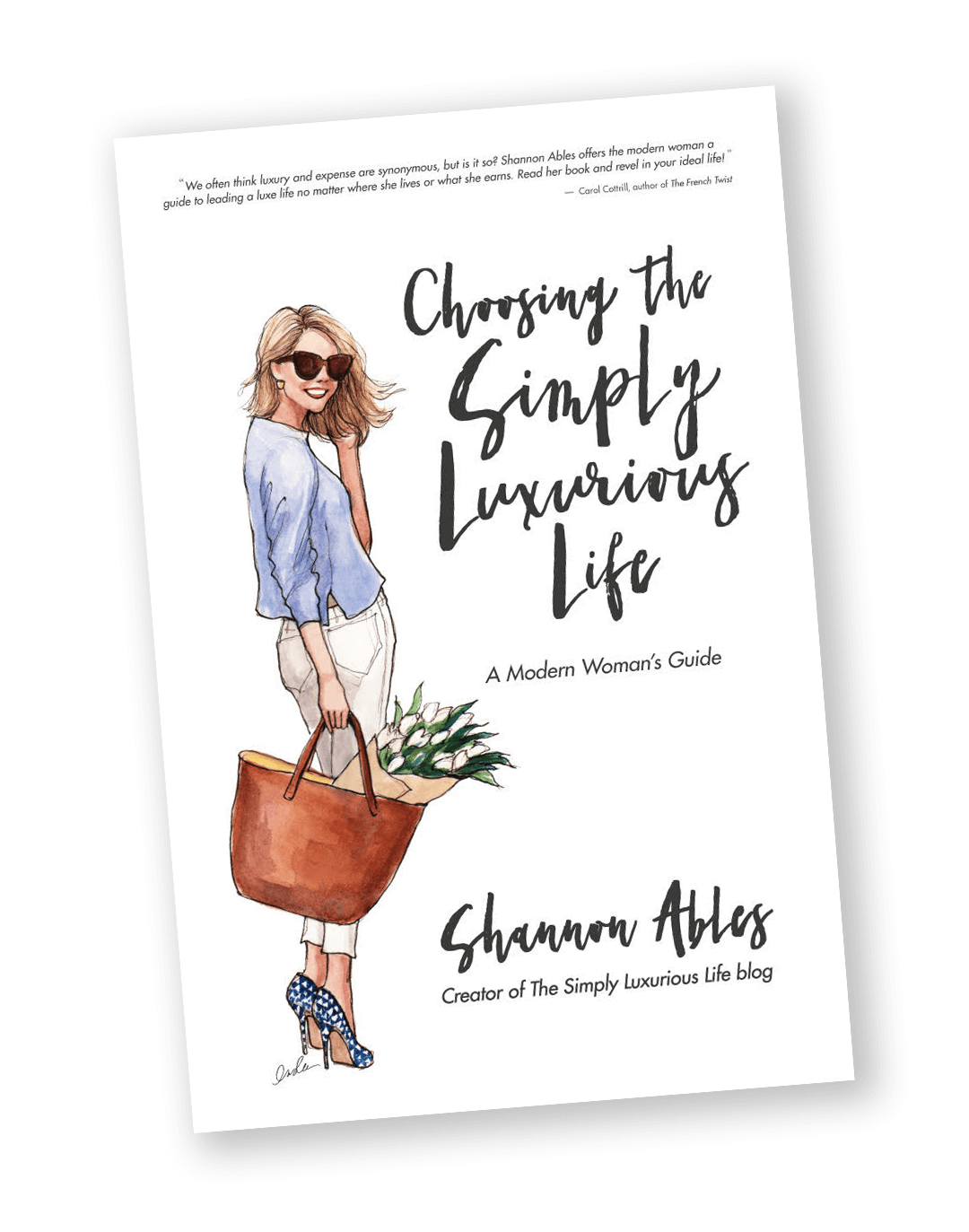 Out Now!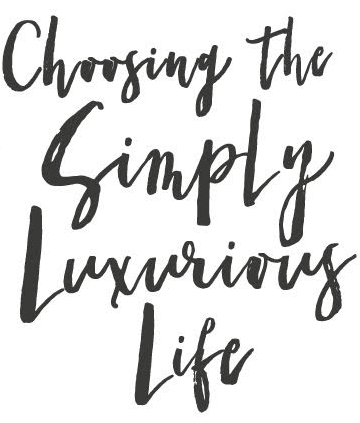 A Modern Womans Guide
*You may leave instructions for a personalized note or have your copy addressed to someone specific.