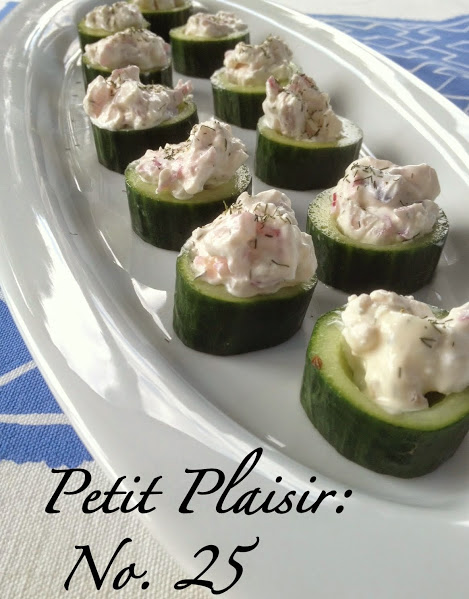 As someone who loves to sit, nibble, sip and chat prior to meals, or perhaps in lieu of a meal, a simple appetizer that is as easy to make as it is delicious ranks high on my list of recipes. It just so happened that I was invited to a last minute evening summer gathering this past weekend, and I knew exactly what I wanted to bring – Tangy Cucumber Bites.
In less than 1o minutes the entire recipe is done, if you exclude the 30 minutes to marinade the cups (which I have done in a pinch, and they are still delicious). You can't beat that when the last thing you want to do during the scorching heat is tinker in the kitchen.
Paired with a glass of chilled rosé or white wine, these bites are flavorful and offer a delicious option to a basic veggie tray.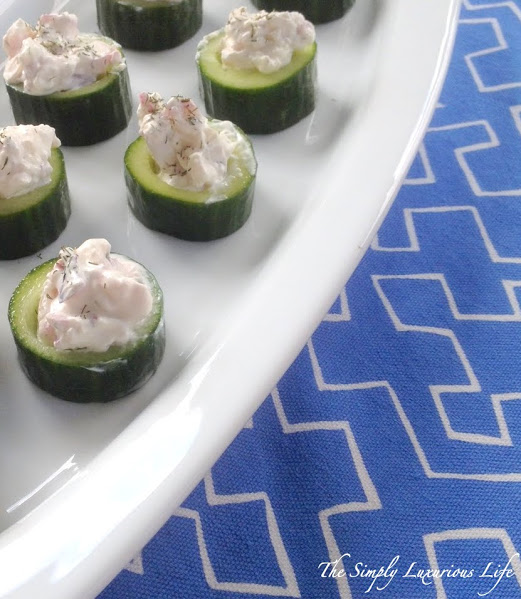 | | |
| --- | --- |
| | |
Prepping the Cucumber: Cut and discard the ends. Then as a way to create a more decorative cup, but also make it easier to eat, peel off three stripes, spaced evening down the sides of the cucumber. Then cut crosswise into 3/4 cup thick slices. When scooping out the cups of each slice, use a small melon baller or a metal teaspoon. Be sure not to go all the way through. Discard the scooped portion.

Marinate the cups: Whisk together the rice vinegar and the honey in a small bowl until the honey dissolves. Add the cucumber cups; cover tightly with plastic wrap and refrigerate for 30 minutes.

Prepare the filling: Mix together the remaining ingredients in a medium size bowl: sour cream, mayonnaise, red onion, feta cheese, dill (keep a pinch extra for garnish) and salt.

Assemble the cups: Remove the cucumber cups from the marinade and place on a paper towel to absorb any extra liquid. Then fill each cup with the filling (approximately 1 teaspoon). Arrange on a serving plate, cover and refrigerate until ready to serve. Add a slight dash of chopped dill to garnish each bite.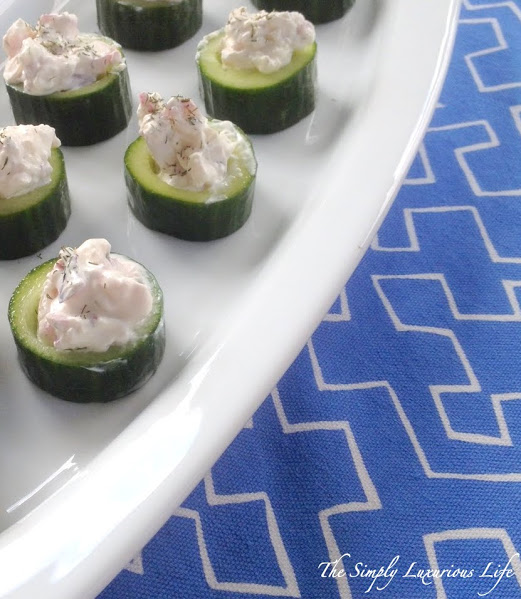 SaveSaveSaveSave