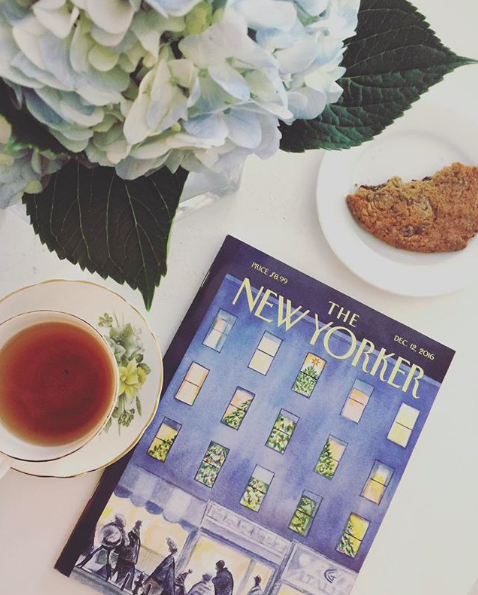 Last month a reader made the suggestion on this post that I share my daily routine. While all of my posts that appear on Mondays and Wednesdays are derived from what I believe in and what I try to practice in my life in order to live a fulfilling and contented life, I mulled over the idea and finally came to the conclusion . . . well, I think this post is a dead give away, don't you?
Needless to say, I respect my readers' requests and want to provide content that you can find value in and want to read, so . . . here it goes. What I hope you will see is that my daily routine is fairly simple, but also allows for some time to feel comfort and pampered – thus, the luxurious part. After all, it is about being clear about our intentions, knowing what we want to accomplish and how we are going to do and then, finding the balance so that we have the energy each day to put our best foot forward.
On a regular work day my goal is to begin feeling rested, work in such a way that I may end the day feeling productive, as well as having had the ability to balance business with some pleasure and calm.
Morning Routine:
*Wake up, walk the dogs if my afternoon is especially full or shower (washing my hair only every second or third day – saves time and my hair). Twice a week – go through my simple strength routine for arms, abs and legs, and if I have time 3 sets of Sun Salutations. Always having to have something in the background to keep me moving, I turn on NPR to get up-to-date on world/national news (update 1/2018: I now wake up and listen to classical music – WRTI.org).
*While still in my robe (to make sure I don't spill on my clothes), I make myself the same breakfast that I have every morning – traditional oatmeal sprinkled with sliced roasted almonds, 1/2 cup of orange juice, and one egg (in episode #3 of my cooking show, I share this and more breakfast ideas). Turning on NPR to listen to while I eat my breakfast in my kitchen nook with either the Sunday New York Times that I haven't finished from the weekend or an article from The New Yorker that I am slowly making my way through. (Update 2018: Every more I play NYTimes' mini crossword puzzle.) My dogs – Norman and Oscar are chilling near my feet waiting to lick my plates when I'm done (yes, I realize my dogs are spoiled).
*Time to choose the outfit and enjoy deciding on the shoes, accessories and which coat will take me where I need to go throughout the duration of my day.
*Head to work with my favorite tea of the moment in my travel mug.


Late morning – snack on a Gala apple (my favorite – not too sweet, but just enough, and never too tart) or berries.

Lunch – Fage Greek yogurt with strawberries – so filling, you'll be amazed – I promise, or leftovers (some form of protein – chicken, salmon, shrimp) from dinner the previous day paired with an arugula or spinach salad tossed with a simple homemade vinaigrette (recipe here).

Afternoon: 
* After work is complete, before heading home, I take care of errands, trying to condense them into as few trips as possible and stop by the grocery store for any fresh items I will need for dinner (and always try to bring my cloth grocery bags, but sometimes I forget too and I always kick myself).

* If I didn't exercise in the morning, I would make sure to do so now, otherwise, I try to schedule appointments into this window if at all possible.

* The Simply Luxurious Life beckons, and I work on my laptop.

Evening:

* Dinner. Only indulging in dessert three times a week with a truffle just before bed if it is a non-dessert night to reward myself for following my eating plan (peanut butter is my favorite).

*The evening is mine to unwind, read, sip tea, watch a DVRed show and simply relax. My dogs of course will want to snuggle, which I gladly welcome.

*To bed for beauty sleep and enough energy to get up and do it all again.
As you know, there are days and special events and demands on our time that change the order of this day, but ultimately this is the schedule I do my best to stick to, and thankfully with much diligence, it happens more than not.
As you can see, each day, while full, still allows for moments of rest and indulging in activities I love. Nothing thrills me more than living this life that has taken work to create for myself and those I love and welcome into my life, and that includes having the opportunity to communicate with you, my readers.  Keep the ideas and suggestions coming regarding posts you would like to see. It is truly my goal to create a blog you enjoy visiting each day of the work week, all the while adhering to The Simply Luxurious Life premise.
Have a wonderful Tuesday.